How to buy a fully automatic biscuit maker?
Workers need to sharpen their tools in order to do their job well. There is a good automatic pancake machine, which can achieve even better results when making pancakes.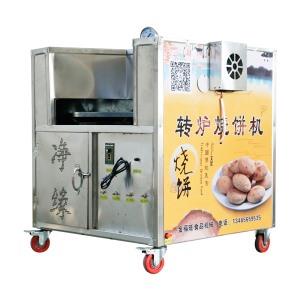 Consumers can investigate in advance when buying a fully automatic biscuits machine, because the prices of different brands of biscuits are different. The price of automatic biscuits is expensive and some are cheap. If the automatic biscuits are sold in wholesale, the price will drop further. You can investigate in advance when buying. The better way is to achieve the goal through the Internet. In the official website of some automatic biscuits machines, tables of different models and sizes will be introduced in detail, and the price setting is also different. Many biscuits stalls with relatively small facades only occupy a place even if they buy a large automatic biscuits. In many large counterparts, they have a lot of experience in buying and using automatic biscuits. It is also a good choice to investigate them . Therefore, it is possible to avoid the judgment error caused by too many products at the time of purchase. Once such products are purchased and used, it is unlikely to be returned.
Manufacturers of automatic biscuits are mainly based on the drawings and quantities given by some large companies. Investigate whether these automatic biscuits are good or not and contact the manufacturers to make it clear. In this way, you can avoid blind consumption when you do not know what kind of product is suitable for you when you buy.
Qingzhou Jinfuwang Food Machinery Co., Ltd. is a manufacturer with many years of experience in the production of automatic biscuits. It integrates R & D, design, production and sales. The bean curd machine, slag machine, dried bean machine and imitation handmade bean curd Machine, automatic biscuit machine and other soybean products have won a good reputation in the market with quality, and have been favored and praised by the market and consumers. Our company has excellent equipment, strong production capacity, perfect R & D and after-sales service, and purchases. After the equipment of our factory, our factory guides the installation, and guides the solution to the problem, so that the customer can buy it at ease and use it at ease. With a warm attitude, we look forward to the visit and cooperation of our customers and friends to create a better future!